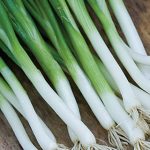 Bunching / Green Onion
Bunching onions, or green onions, produce long, edible leaf stalks instead of bulbs.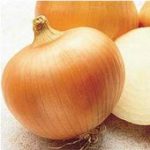 Giant Spanish
Giant Spanish onions are some of the mildest, largest, best looking, and most versatile onions available to you. You'll love their attractive appearance, easy handling, mild flavour, and long shelf life.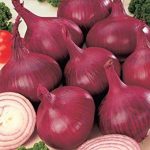 Red Sweet Spanish
Red onions, sometimes called purple onions have purplish red skin and white flesh tinged with red. These onions tend to be medium to large in size and have a mild to sweet flavor. They are often consumed raw, grilled or lightly cooked with other foods, or added as color to salads. They tend to lose their redness when cooked.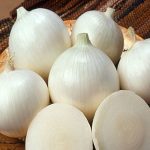 White Sweet Spanish
White sweet spanish onions are the traditional onions used most often in cooking. They have a golden colour when cooked and a particularly sweet flavour when sautéed.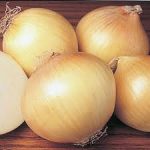 Yellow Sweet Spanish
Yellow Sweet Spanish, or brown onions (called red in some European countries), are full-flavoured and are the onions of choice for everyday use. Yellow onions turn a rich, dark brown when caramelized and give French onion soup its sweet flavour.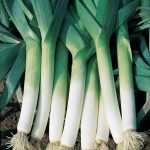 Leeks
Leeks have a mild onion-like taste. In its raw state, the vegetable is crunchy and firm. The edible portions of the leek are the white base of the leaves (above the roots and stem base), the light green parts, and to a lesser extent the dark green parts of the leaves.
Contact
Contact L&D Ferragina for all of your wholesale vegetable and herb bedding plant needs. Also offering tomato, strawberry and flower hanging baskets. 
905-775-4389
ldferragina@gmail.com
1601 Canal Road, Bradford ON L3Z2A4
Get In Touch
Contact L&D Ferragina with any questions or comments you have. We are always ready to assist in anyway we can.